What has Tibetan Dawn been upto this year so far?
Here at Tibetan Dawn, we are never sitting on our laurels, we've been out and about this year with a small portion of our beautiful fairly traded stock. This was our stall in Tesco Spytty Newport yesterday, where we met some of our lovely customers and updated them on our future projects.

Along with our own home décor and Dharma goods, which we purchase directly from India, we also stock Namaste-UK fair trade clothing and accessories, beautiful Himalayan Salt lamps, tumble stones and crystal jewellery purchased from another reputable UK company.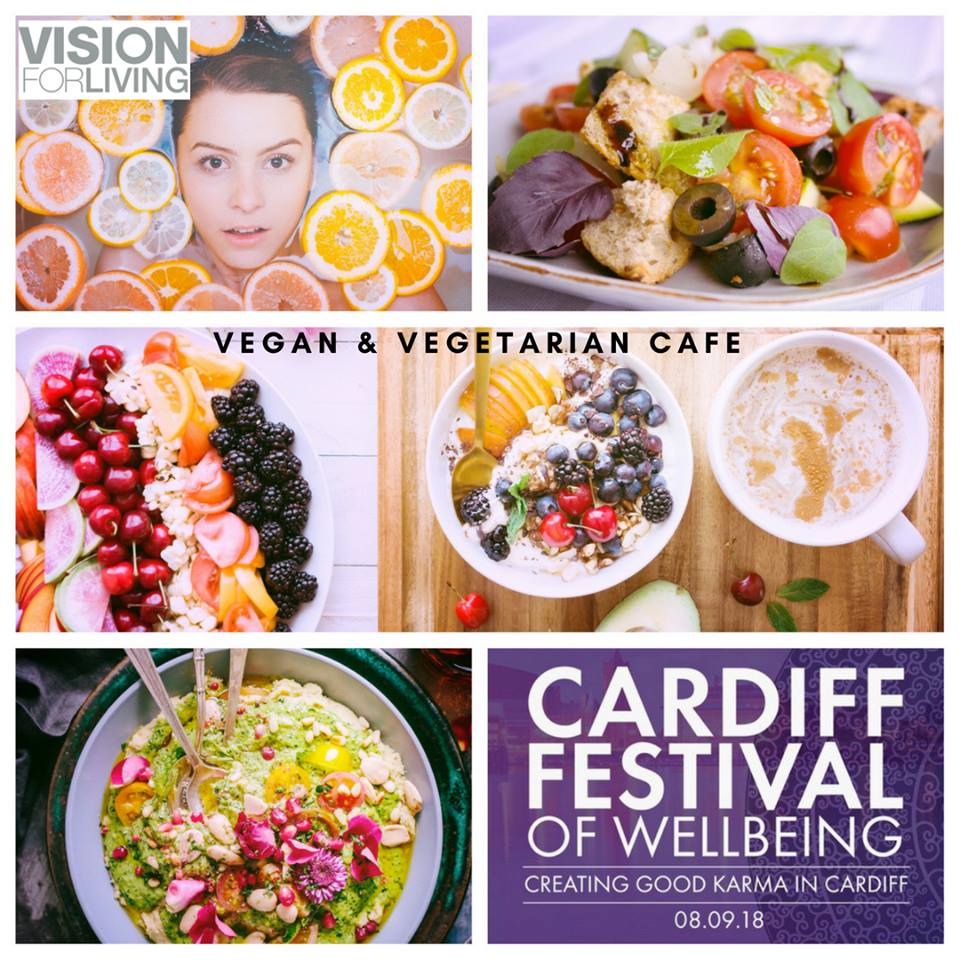 On the 8th September we will be at the Cardiff Festival of Wellbeing, one of our favourite places to trade. This year our stall will be on the ground floor of Cardiff City Hall.
Below are photos of our stall at some of our 2018 trading locations this year. The first is one of our regular and favourite place, looking out across Cardiff Bay, from Mermaid Quay.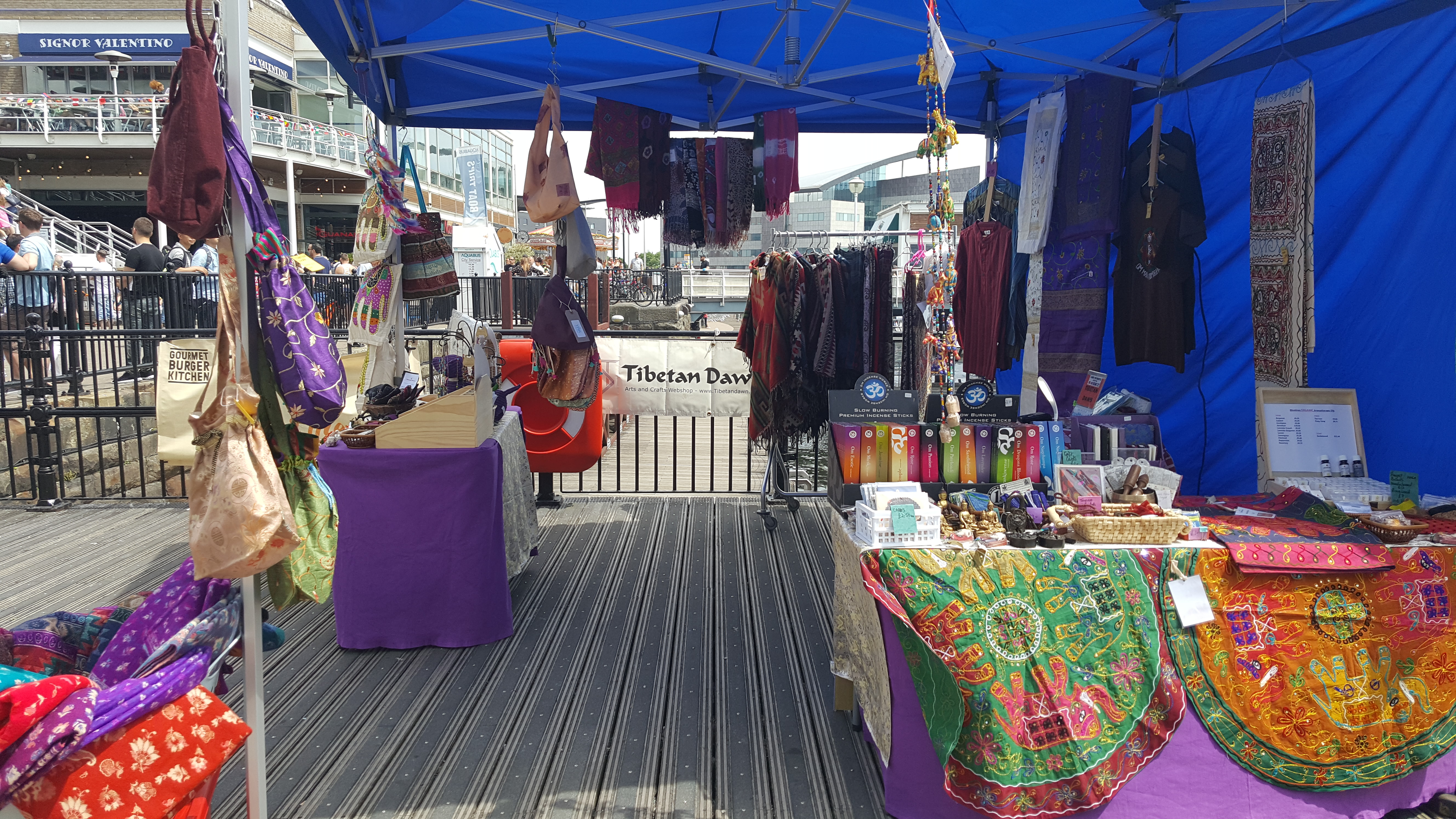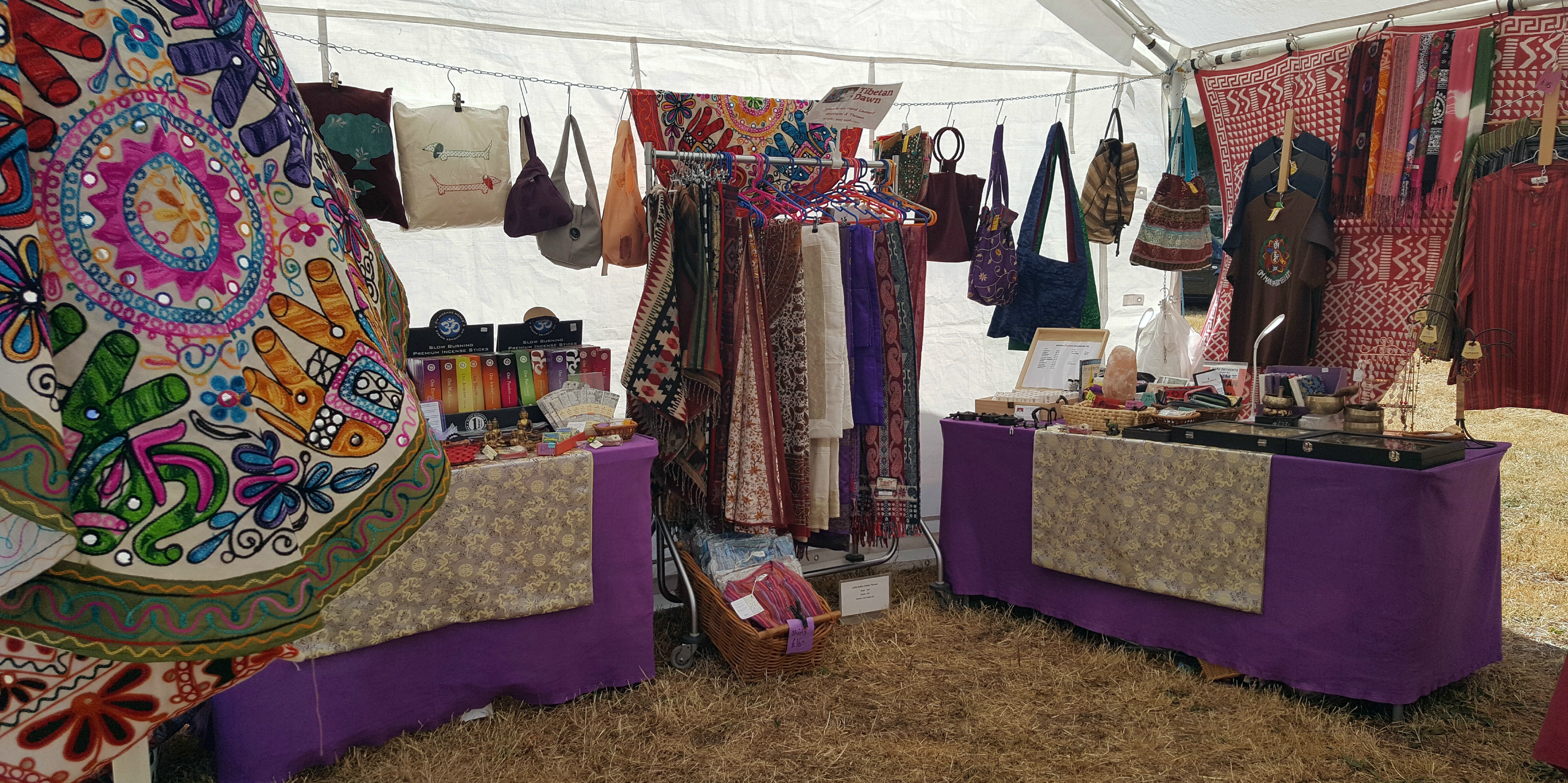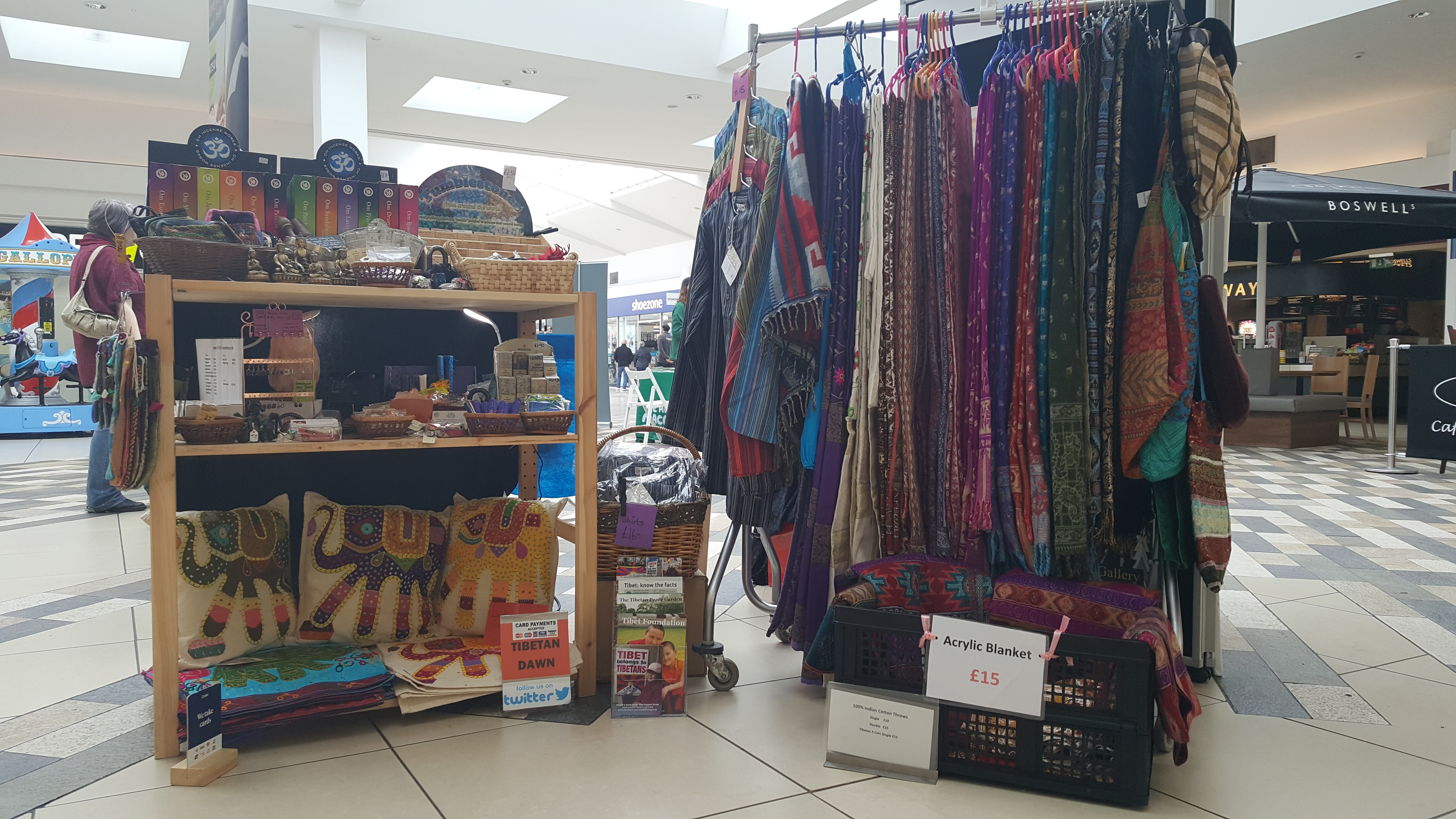 Looking forward to meeting all our lovely customers again at the next venue.